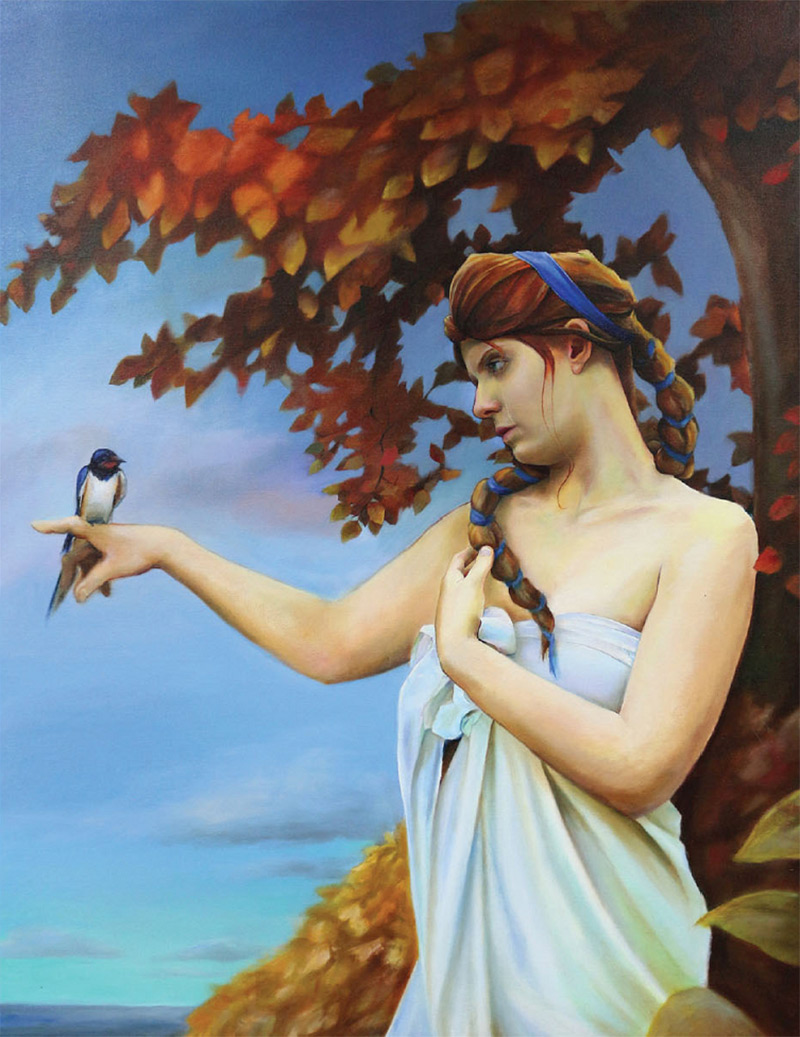 THE WORLD CHANGES / MAAILMA MUUTTUU
PAINTINGS
15.2.–5.3.2017
Kellarigalleria / Galleria kajaste
Oulu, Finland

In his exhibition The World Changes Teijo Hildén handles with the changes in his personal life and him growing up both as an individual and an artist.
The painting The World Changes was a hard work to paint because I started working on it as my long relationship ended and I wanted to get those feelings out. The most valuable color pigment – lapiz lazul from Afganistan – has been used on the blue ribbon of the painting.